But Wait - there were more...
The "yard". This was John's tent in Qatar. A previous occupant planted the grass and tomatos. This and a picture of grass in Iraq hav gone viral several times over the years. See http://www.snopes.com/photos/military/grass.asp. Some have chosen to steal this photo and put it on their own sites where they gain advertising income. Note that no advertising of any kind is posted on this site and that this picture is the property of John Week.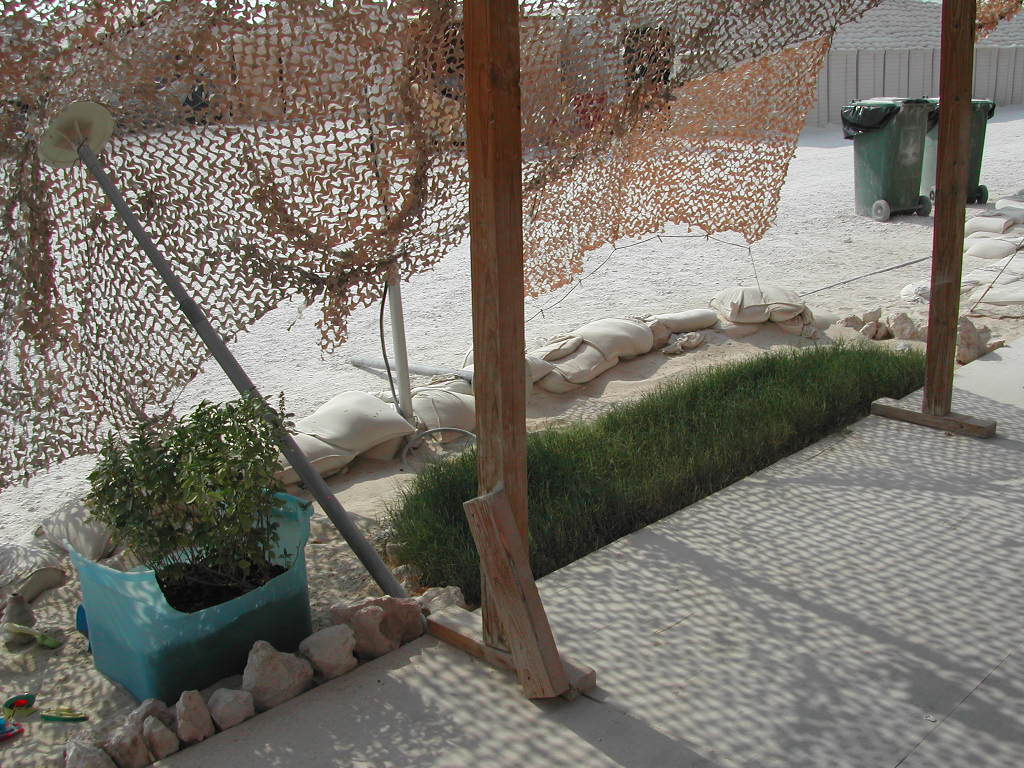 Water for the greenery was provided by condensation from the air conditioner....